Back home I was a journalist. I started in Kentucky but after a couple of years landed a job in DC working for a congressman. After that, I did public relations and writing for trade associations for many years. My girlfriend asked me twenty years ago to come to Nosara for a yoga trip and I bought some land on my first visit. This made it possible for me to setup a home and for my first three years here I was barbecuing with the community and writing articles for The Voice of Nosara (now known as The Voice of Guanacaste).
Then I grew tired of the barbecuing business and wanted to try some new foods. I got really into raw foods which was a welcome change from my previous diet. I came into Organico originally just to make and sell raw foods, but I soon became a partner and eventually bought my partner out and took over. We sell all kinds of food here, non-GMO, gluten-free, vegan, etc.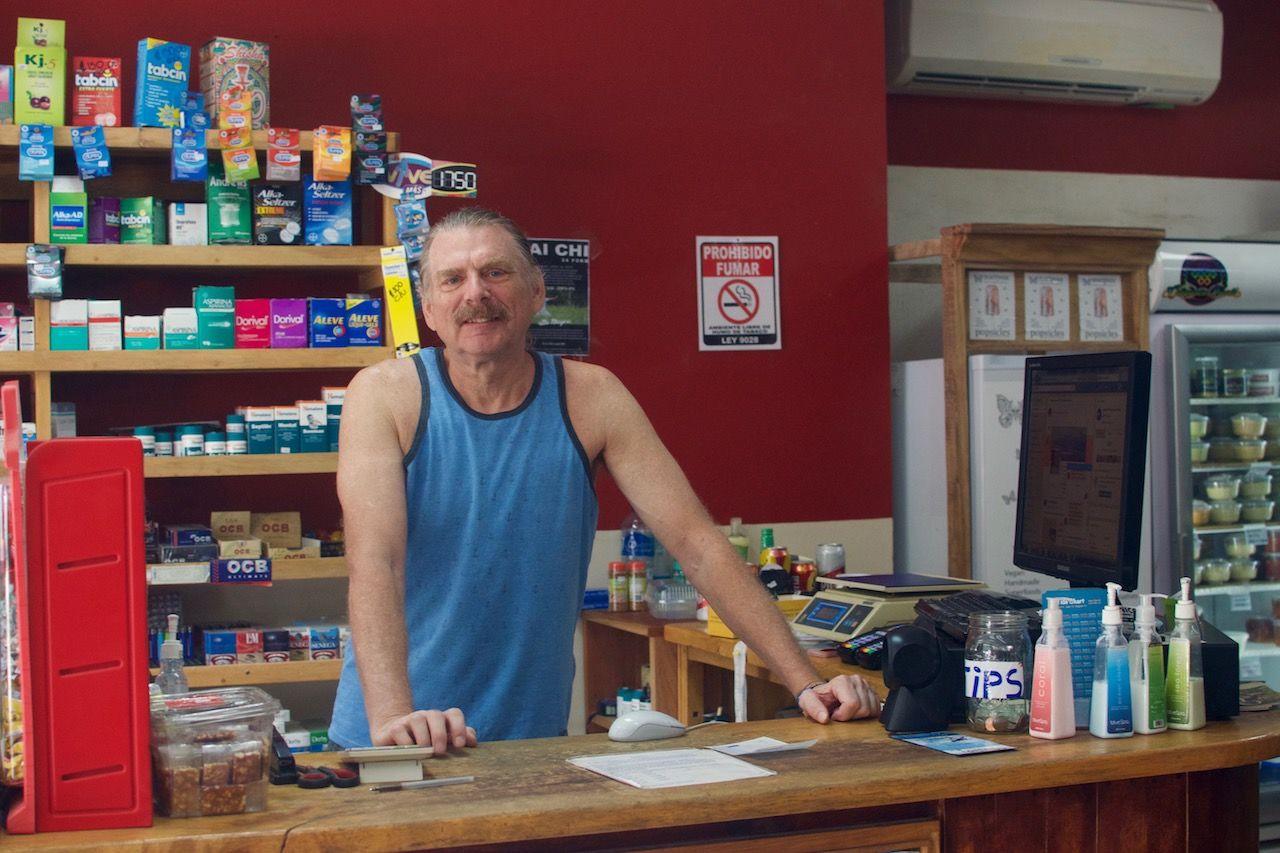 I also work as a board member for the Nosara Civic Association and we are pushing for progress in areas including beach and greenlands preservation, land use regulations, and garbage collection. Right now, we are facing big problems with zoning and garbage. We are building bigger and bigger houses on smaller and smaller lots with little care for the what happens with the septic, drainage or water systems. The landfill is also at risk of polluting one of our aquifers so we are in desperate need of change.
You can find Organico across the road from Cafe de Paris, Downtown Guiones.